Career at Vöcker Hospitality
With a real passion for value.
Our demands on our own work are high. Specializing in quality-driven hotel renovations, we are looking for qualified professionals who share our vision of value. We offer you attractive working conditions, interesting projects and a long-term perspective with development opportunities. At the same time, you will enjoy all the benefits of an owner-managed company with a strong sense of unity, a family-like working atmosphere and high esteem for each individual.
For the best possible work results, we provide you with a modern workplace and the latest technical equipment. You will fit in best with us if you enjoy working independently in a team and have a high level of motivation and experience. If you are then also flexible and self-confident, we may be looking for exactly you!
Reach your goal quickly as a team.
We are true team players and all have the same goal: real value work for our customers. That's why we support each other across departments and place a high value on weekly meetings with all employees. This is how we achieve maximum transparency, open communication and a very good working atmosphere – with flat hierarchies. By the way: We also welcome career changers. If you have previously worked in related professions, we look forward to receiving your application.
Your benefits at Vöcker Hospitality
You still have questions?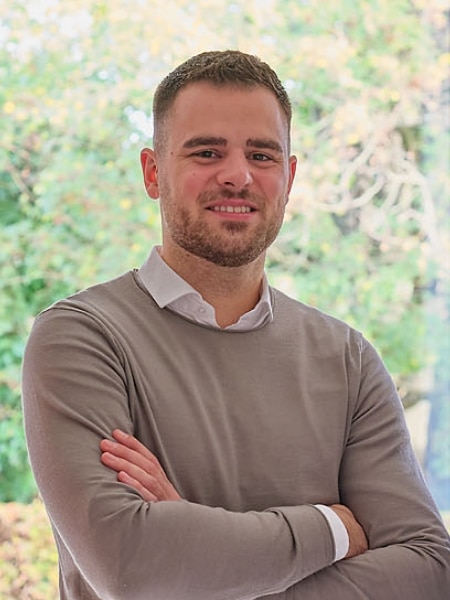 I will be happy to help you:
Felix Vöcker
f.voecker@voecker.com
Tel. +49 25 61 – 97 99 88-37